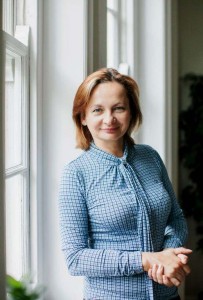 Even in the sprawling and diverse city of London, it can be difficult to track down a professional Russian speaking psychologist offering a flexible and tailor-made service which can be arranged within a matter of days.
Whilst competition does exist, few such counselling psychotherapists come from a fully qualified background of doctoral research on Russian immigrants, certified training programs (run by both British and Russian therapists) and extensive experience. Perhaps most crucial is a willingness to change and adapt to suit clients' individual needs.
Over the years, I have worked in a variety of psychotherapeutic environments. These have included a luxury private clinic in Zurich, a prison, a bereavement counselling service, a high security mental hospital, and a psychoanalytically oriented pastoral foundation. I have also been a contributing writer to numerous Russian publications, offering psychological advice and help to readers dealing with immigration and acculturation difficulties amongst a host of other problems.
This range of experience has allowed me to shape my own unique approach from a combination of different psychological models. This approach can be adapted to tackle any number of the large variety of clients' problems I have been faced with, such as: anxiety, depression, relationship / marital problems, addictions, phobias, and many others.
Of course, should a client wish to discuss a particular approach or form of psychological therapy, or require specific adjustments to a general treatment model, this is also often possible. For example, I am trained in short-term hypnotherapy techniques for fast relief from acute anxiety, stress, or dependencies such as drugs or smoking.
Obviously, sessions can also be conducted in English.
Psychotherapy in the 21st century no longer means spending years contemplating life on the proverbial couch of a cigar-smoking psychoanalyst. Sometimes, a single session, backed up by both tried-and-tested and fresh, innovative approaches, can be enough to change the direction your life is taking.
Directories:
Association of Russian Psychologists in the UK